Bougainvillea and Concrete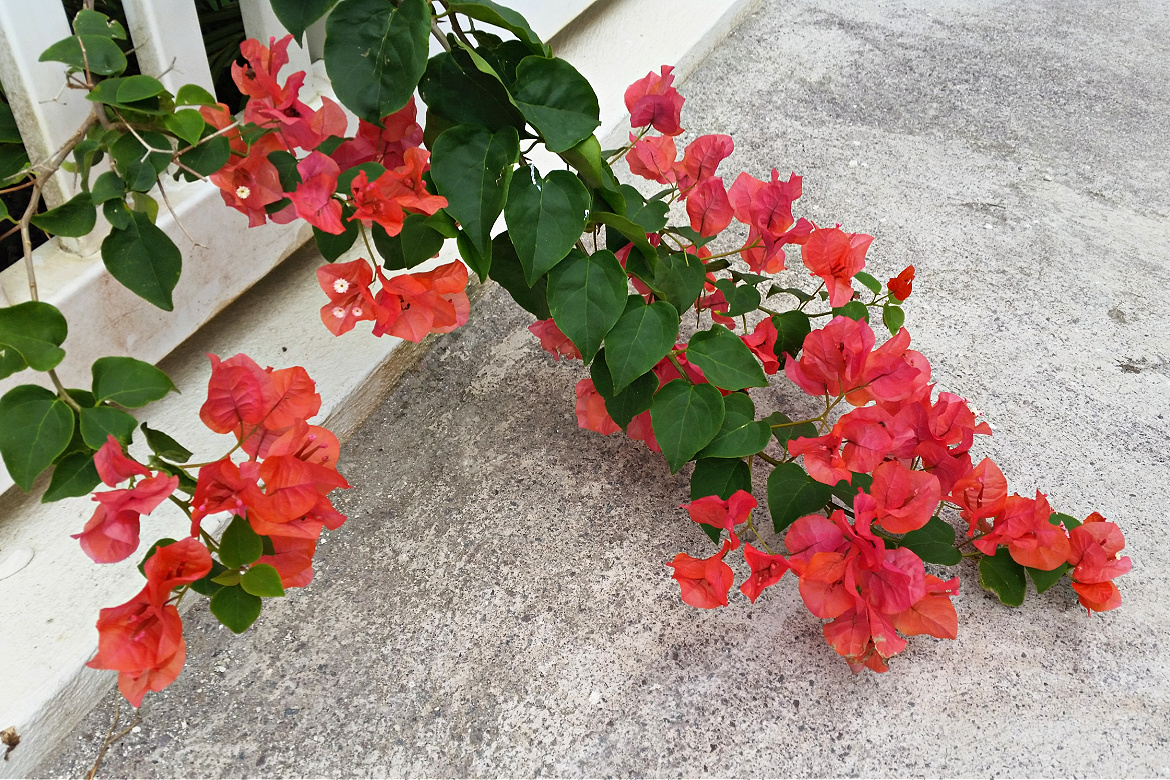 by Michael Feeley August 26, 2021
FOR THE PAST few weeks, I'm struck daily by a branch of Bougainvillea gently resting on my concrete walkway.
Right away, I see hardness and softness – something living, vibrant in color, stretched out on rough, lifeless, man-made stone. It's art.
The blossoms are vivid and delicate, like tissue paper with incredibly long and sharp thorns, running along the steam of the branch (hidden by green leaves) that will scratch you to pieces.
Bougainvillea blossoms are a sign of welcoming visitors and beauty—a symbol of peace and an encourager of free trade.
What does all this have to do with you and me? Ask…
How are you graceful and harsh – piercing and protective – wild, free and orderly – while also being gentle, tender, vulnerable, and firm?
We are nature. Nature is a connector and a teacher that can help us find ourselves.
"Nature does nothing uselessly." – Aristotle
Thanks – Michael (he, him)
Please share this post with your tribes.
This also matters –

Protect Your Freedom.
#570 (photo by me – Michael Feeley)