Be True to Your 'Self'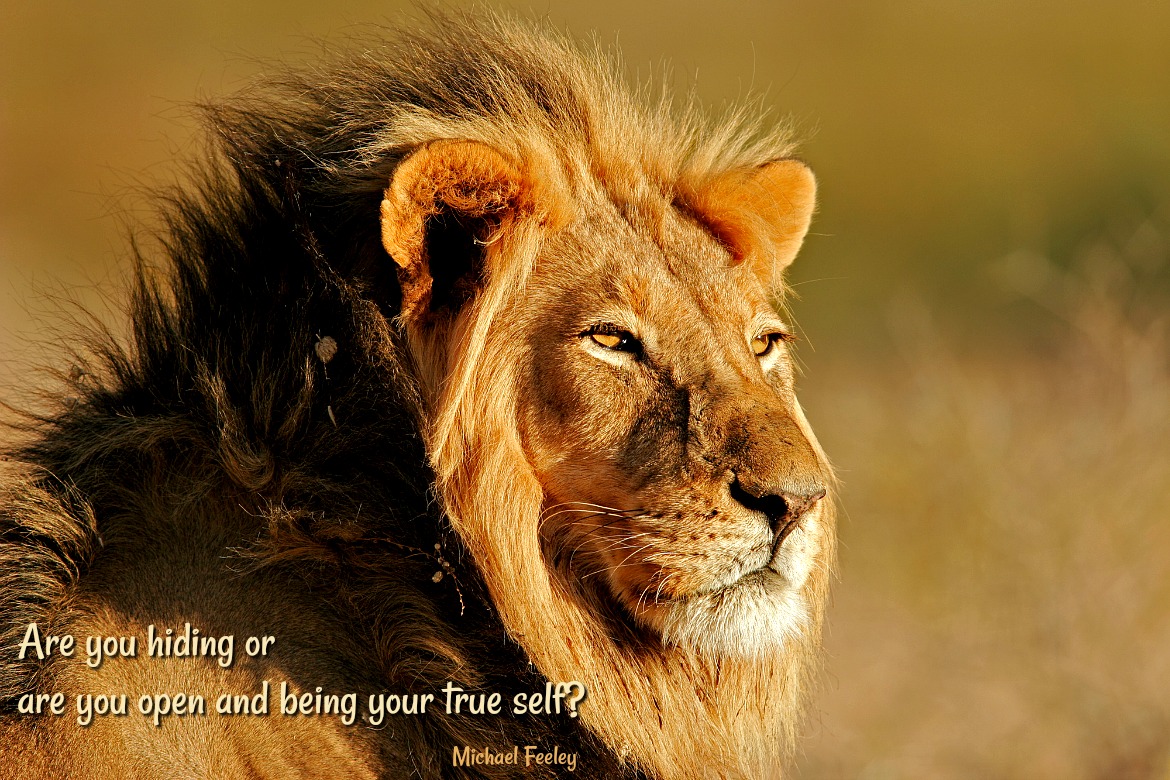 by Michael Feeley November 21, 2020
As you live your life and do your work, are you hiding or are you open and being your true self?
Many of us just look to fit in. We're compliant, going along with the way things are at home, with friends, family and at work.
– What difference do you want to make?
– What things do you dream of doing that you're not?
– How can you feel more expressed and fulfilled?
I know for myself and the work I do as a life coach that people are looking to be known – to be seen and
heard for who they are.
They want to live the best life they can. A life that matters and adds value to the world.
They get sick of settling because there is something bigger in them they want to do and to give. Important work to shine as their true selves.
It's a wonderful choice to know who you are and to live as you want. Why shouldn't you?
I love these words by Nelson Mandela because they describe how I strive to live every single day:
"There is no passion to be found playing small –
in settling for a life that is less than the one you are capable of living."
Thanks – Michael
Please share this posting with your tribes and encourage people to be open and do work that matters. See if this also resonates with you –

What Is Being True to Yourself? 
#292