Ask For What You Want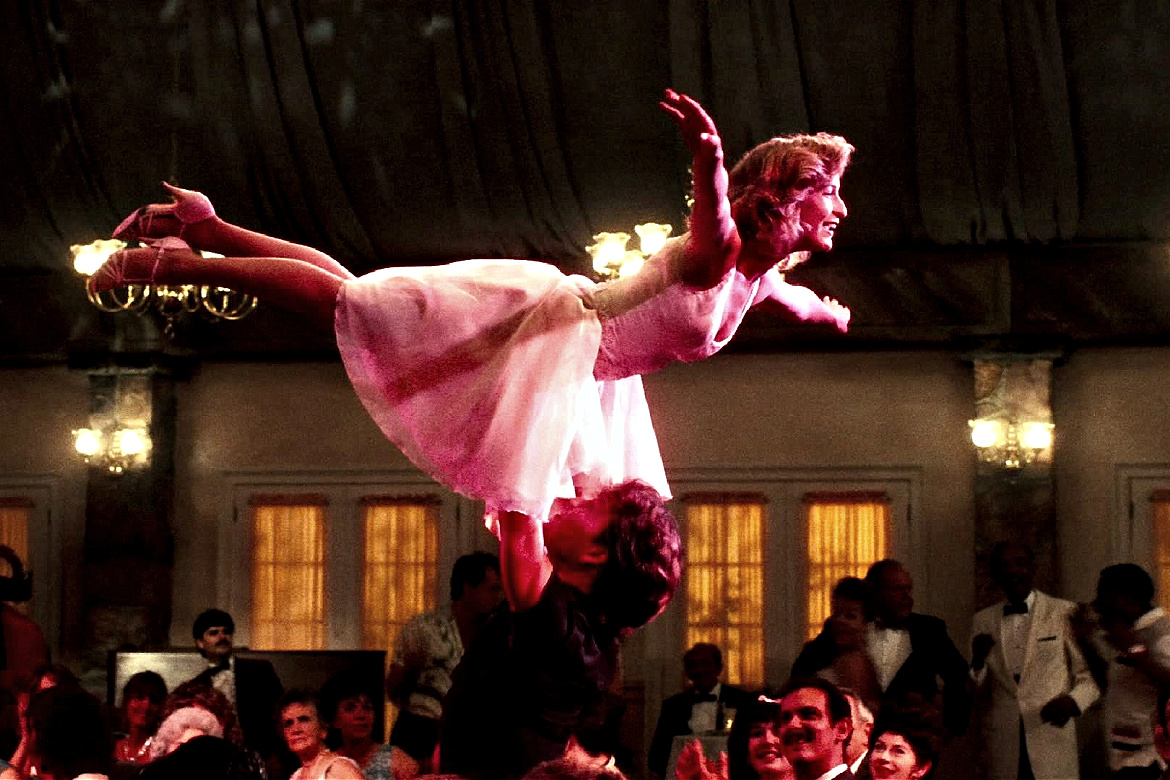 by Michael Feeley March 27, 2021
LET'S TALK DIRTY DANCING – with Jennifer Grey and Patrick Swayze?
It's one of the greatest films ever made, and the most memorable part is the last dance number where Johnny takes Baby's hand and says to her dad — "Nobody puts Baby in a corner." And away they dance.
If you want something badly enough, you'll ask for it. You'll take action. You'll work at it. You'll achieve it.
That's what the film is about.
Baby desperately wants to learn to dance and to dance with Johnny. She knows what she wants and goes after it full force. She's bold and unafraid to ask for help — practicing, learning, laughing, falling flat on her face, and eventually, she ends up soaring through the air into Johnny's arms.
It's dazzling, emotional bliss watching them dance their hearts out to that fabulous song — "I Had the Time of My Life" –
(sung by Bill Medley and Jennifer Warnes)
The lyrics are about living life – "You're the one thing I can't get enough of… I never felt like this before!"
> Ask for What You Want
> Don't sit in the corner – walk into the spotlight – get on the dance floor
> Pick your 'Self'
> Why shouldn't you soar and have the time of your life?
You get one life – Make every step count!
Thanks – Michael
Please share the post with your tribes and get right into the dance of life.
See what you think of this –

Practice Yourself and Practice Living.
#418