3 Good Will Suggestions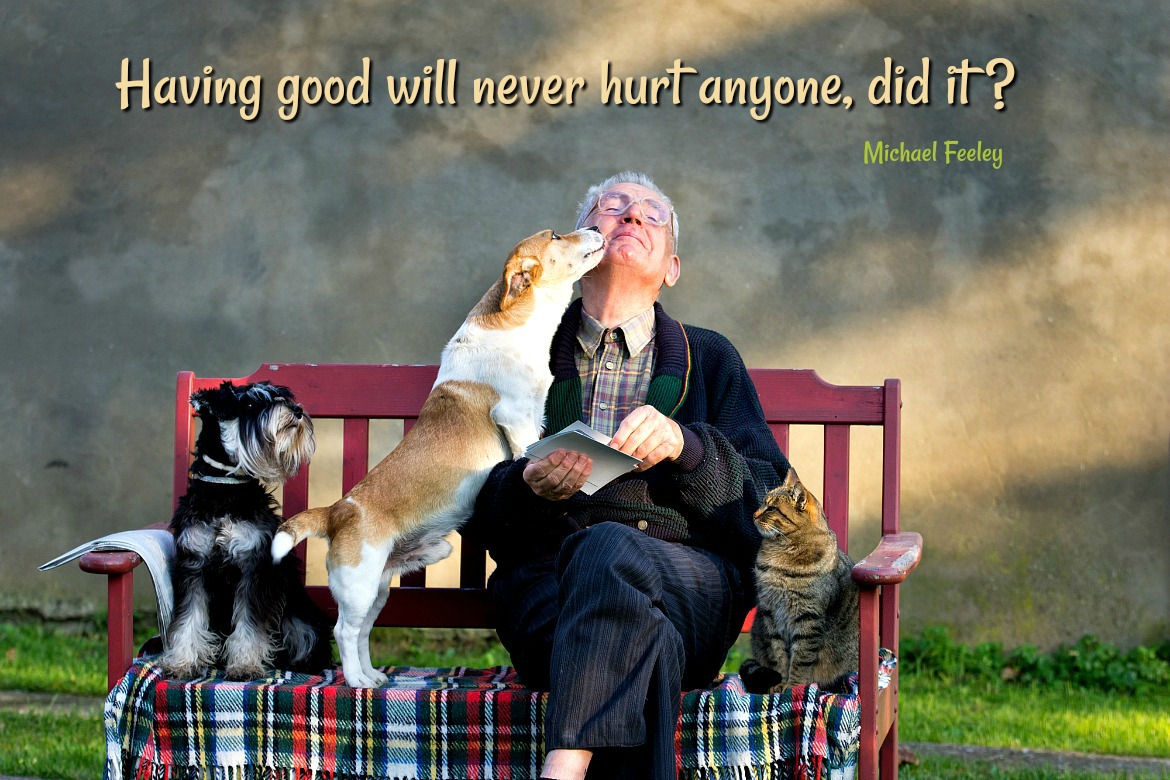 by Michael Feeley November 7, 2020
There will be an outcome to the election in the US as well as continued work to have people live their best lives.
Continuing to fight bigotry, white supremacy, patriarchy, selfishness and whatever else stands in the way of humanity being universally kind and just to each other.
One crucial choice is to have good will – to be optimistic, helpful, kind, grateful. Notice the word 'will' meaning your free will – your personal choice – volition.
You have control of how you react to anything. That is the positive option we all always have. Good will is a mind and heart set. Not blaming others but holding yourself accountable for your words and actions.
You taking care of your affect on other people.
Good will means it's crucial to see the reality of situations. To acknowledge the truth. Not just assume everything will be fine but to find solutions in difficult times and to get results. That takes work and can be done with active hope and
an optimistic intention.
3 Good Will Suggestions:
1. Practice gratitude. It's one great and easy way to be strong and confident.
Write 3 things you're grateful for every day, in the morning or at night or both. Encourage thanks in others.
2. Have empathy. Take the focus off yourself and be interested in how you can be useful to others.
Listen – talk – understand what people think and want and even are afraid of.
3. Do things you love and like and make you happy:  play with your pets – walk – exercise – create something – cook – read – write – visit or call friends – look at your photos – listen to music – start that project you have been putting off…
– Keep away from negativity
– Don't poison your thoughts
– Encourage good things in yourself and others
We always have a choice to be good and do good.
Having good will never hurt anybody, did it?
Thanks – Michael
Please send this post out to your tribes and let's promote good will around the world.
What do you think of this –

Does Holding a Grudge Do You Any Good?
#278