Here's what you need to know…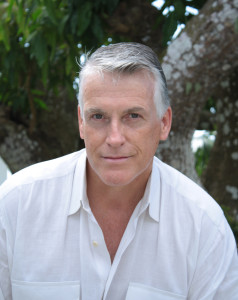 For more than two decades I worked in the arts and business. I…
Built — a professional acting, singing and modeling career working with creative leaders — Howard Da Silva, John Raitt, Allan Jones, Tovah Feldshuh, Ford Models…the Kennedy Center and other theatres across America.
Shifted — from the arts into other fields of business. Providing customer service and sales throughout the world at an International Cruise Corporation.
Lived — some of my greatest happiness and creativity for over 20 years as a recruiter in New York City – finding people jobs.
Not 'hit and run' fill a job and move on to the next one, but real passion in finding the right person for the right job so they could be wildly happy and expressed. It mattered to me. Still does.
I am so grateful to have worked with some of the best people in Fortune 500 companies to boutique firms, in the industries of — finance, entertainment, insurance, advertising, real estate, non-profit, architecture, fashion, accounting, legal, publishing…helping thousands of candidates achieve their potential.
Today — I have the privilege, as a Certified Life & Career Coach, to get to the heart of what really matters to people — answering the question: What do you want to do with your life?
Let's find your purpose and have you love your work. YES! Love what you do from 9 – 5…imagine that!
People work with me because they want to change things in
their lives so they can be happier.
Some want to get rid of stress, doubts and fears, judgments, worry…to become kinder. They want their lives to have more meaning — real contact feeling and passion about things, other people and life itself.

I coach men and women of all ages, backgrounds and experiences: Creative & Business Professionals – Executives – Gen Y's – Entrepreneurs – Teachers – Therapists – Mid-Life & Retired People – HR Specialists – Gardeners – Writers – Musicians – other Coaches…

Many  people have no idea what they want to do with their lives but are ready to dive in, dig around and find the answers.
 My goal is to have you say – 'Now I have a Purpose'.
The coaching process is FUN — creative, exciting, demanding, intense, challenging, thought provoking, motivating, thoroughly kind, positive, inspiring and life changing. AND…It works!
– You'll focus on your abilities and the things you love to do.
– You'll break up blocks that stop you from growing and taking risks by working on innovative assignments .
– You'll discover new options, hopes and ambitions.
– You'll learn to trust yourself and your instincts.
Find out what really matters to you. What drives you. Be fulfilled in life and work. 
Your life is already, '…wild and precious'. You've just hung it somewhere and it's waiting for you to change up.
So – let's bungee jump right into YOU — grab hold of your dreams and turn them into reality.
About Our Logo
The Golden Section – Nautilus
The logo is a spiral revolving around a central point, expanding inward and outward like a nautilus shell.
Life Coaching gets to the center of you with imagination and tremendous precision.
The spiral exists in the seeds of a sunflower blossom, a pine cone, the shape of our ear and our DNA.
We're connected and related to everything.
My Certifications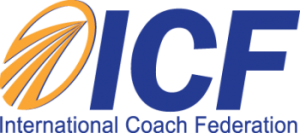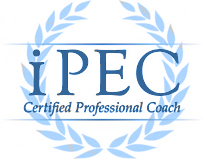 Website Images & Alyssha Eve Csük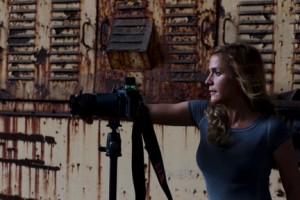 Alyssha Eve Csük (www.alysshaevecsuk.com) gives me such a special gift in allowing me to present 5 of her stunning and beautiful photographs on my website. Rust and slate are alive in her exceptional pictures. Alyssha celebrates something which is usually ignored, seen as ugly, corroding, deteriorating and wasting away.
I first saw Alyssha's photographs on May 15, 2011 in the New York Times and loved them! I was immediately captivated. I had never seen anything like it. Amazing, vivid colors, textures and patterns. I knew right there that 'rust' – the way metal changes and is present in stone — had to be part of my coaching website because I saw it as directly related to the changes a person can experience with Life and Career Coaching…the peeling back of layers, revealing textures, grains, depth and brilliance of natural colors and shapes…sharp, smooth and specific details. It says a lot about the rich, complex layers and depths of people.
It is a dream come true to showcase some of her gorgeous art. I'm moved, honored and grateful beyond belief for her generosity and kindness. Thank you Alyssha!
The coaching work I do with people – creating change for a happier life and career – involves deep listening without judgment, a sincere desire to know and a large hope to be immensely useful.
Every one of us has felt hard at times like stone or that we're wasting away in some way.
People often come to coaching feeling 'rusted' and 'worn down'. They're stressed and brittle with any number of daily questions and happenings called LIFE. They've neglected themselves – sometimes their bodies and minds, capping emotions and living with fear and limiting beliefs about themselves and the world. They're like a once useful and important object that has been forgotten and allowed to 'oxidize and rust out'.
Rust is raw. It's ordinary and resilient. When you focus your attention on it you see that it is active, bold, interesting and independent as it runs and bleeds and blisters. You might say it has a mind of its own and likes to show off as it peels back and pushes off paint, pitting, opening up, releasing what's underneath. Scratches and scraps expand, rise and reach out. Rust says – 'This is exactly who I am'.
I'm grateful to have discovered the unique and irresistible visions of Alyssha Eve Csuk; showing that basic, ordinary things like rust and slate, have simple, profound, true beauty and important meaning for our own lives – and for me… thrillingly symbolizes the effects Life and Career Coaching can have on a person.
Read More About Alyssha